Economic Impact Series, Why Chicago?
Our latest research analyzes trends driving businesses to Chicago and identifies challenges facing our city.
Legislative Action Center
Political Action Committee
Maintaining a member driven Industry Defense Fund to support special advocacy efforts in response to legislation, regulatory rule making, or litigation that may impact members.
Developing and commissioning a wide range of research to study and analyze trends that impact the local economy, building members, and business tenants.
The Voice of Chicago's Office Building Industry Since 1902
Since 1902, BOMA/Chicago has advocated on behalf of the office industry on the local, state and federal levels on issues that impact our building members, including taxation, energy and sustainability, preparedness and codes. BOMA/Chicago relies upon member contributions to our Political Action Committee and Industry Defense Fund to support our advocacy efforts and also encourages Building and Affiliate Members to join together to make their voices heard on important issues that affect members' building and business operations.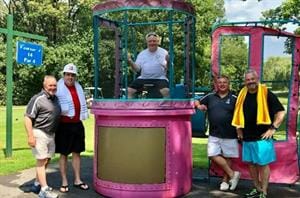 BOMAPAC is BOMA International's political action committee. It enables BOMA International's advocacy team to raise money to re-elect political candidates for federal office who know, understand and support policies that affect commercial real estate. Learn more about the political advocacy efforts of BOMAPAC.